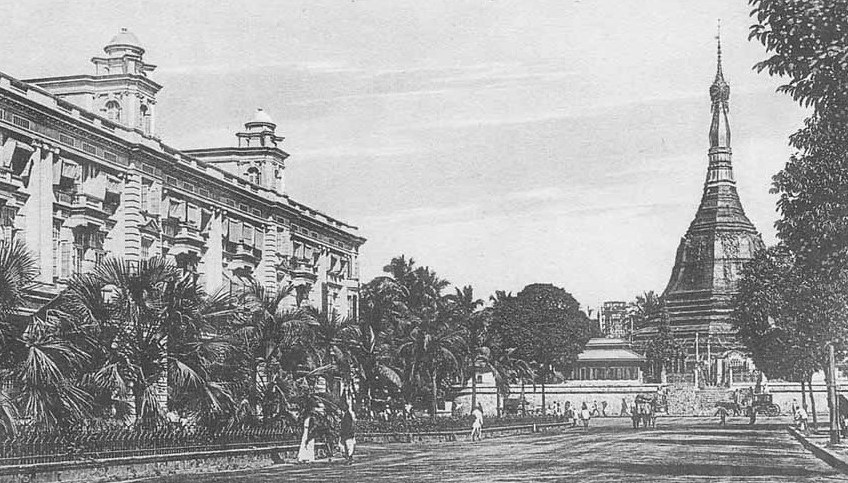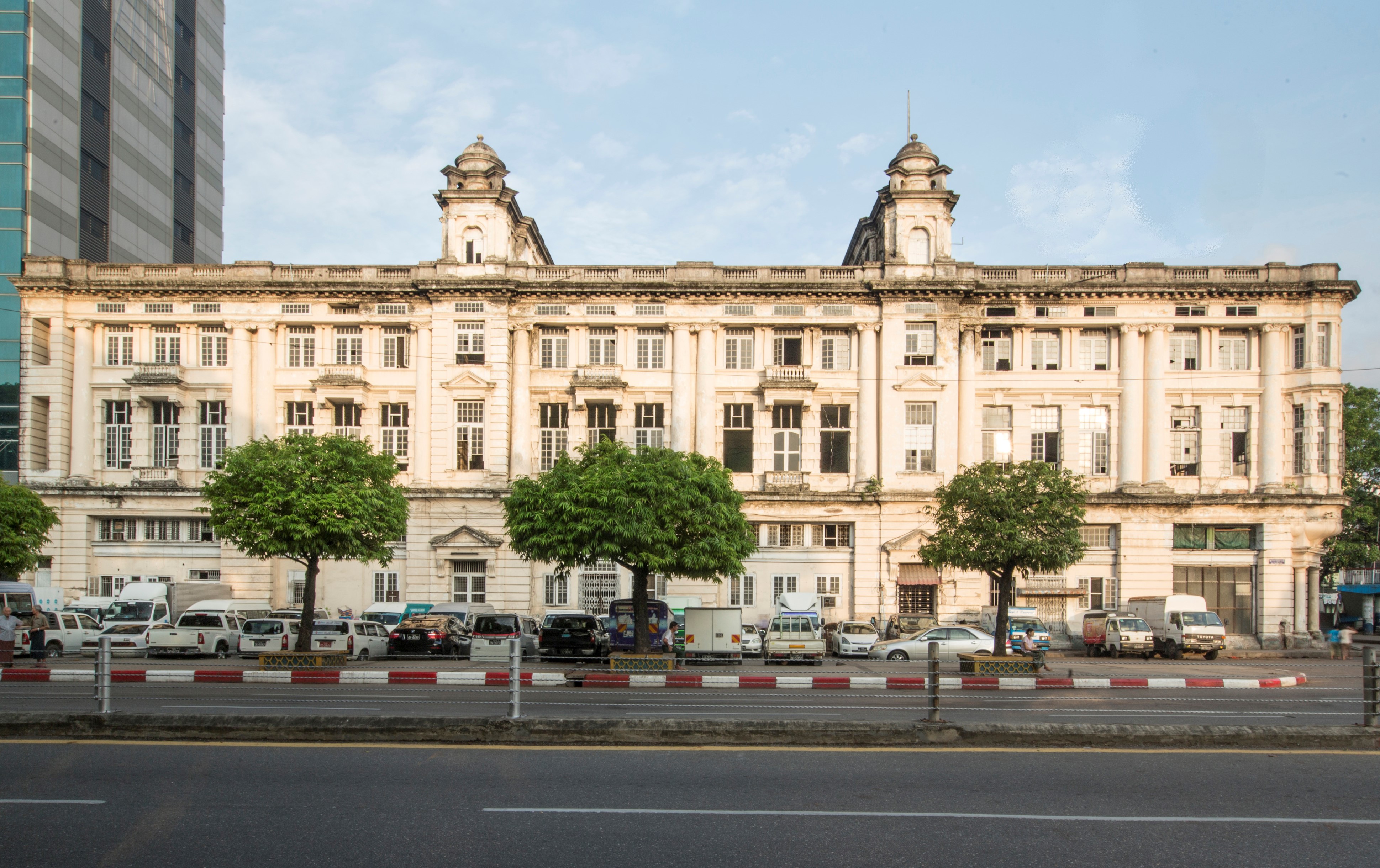 Tourist Burma Building
Tourist Burma Building is located in the heart of downtown Yangon on Mahabandula Garden Road. It lies near Asia Green Development Bank. Around this building Yangon City Hall, the beautiful green grass Mahabandula Garden, Immanuel Baptist Church and Sule Pagoda are situated. It has built in 1905 and now it is 114 years old heritage building. A visit to Union of Myanmar is not complete without a visit to Tourist Burma Building which is one of the best heritages in Yangon, Myanmar.
It suffered bomb damage during World War II. This building was used by Tourist Burma travel agency which was the first and only one travel agency of Myanmar in the age of Socialist Government, U Nay Win. Being under the Ministry of Commerce as a Department, this Department managed foreigners to visit and travel all over Myanmar.
It was initially called Myanmar ASWE. This historic building is a three–storey structure and it is 90 meters wide. By the request of the Myanmar government, Turquoise Mountain is undertaking the revitalization of the old Tourist Burma Building and this conjunction is set to open to the public in mid-July 2019. The reconstruction was first discussed in 2016 and construction have begun in 2017 and the purpose of the 114-year-old building reconstruction is to be useable to the public.